I've written this book in easy to understand English.  English being our family language.  It is not just for children, but for dog lovers all over the world, and the fact that my Master is a bit out of the ordinary and likes to be on the road in his camper as much as possible, enabled me to enjoy and experience a lot more adentures than my brothers and sisters could ever dream of.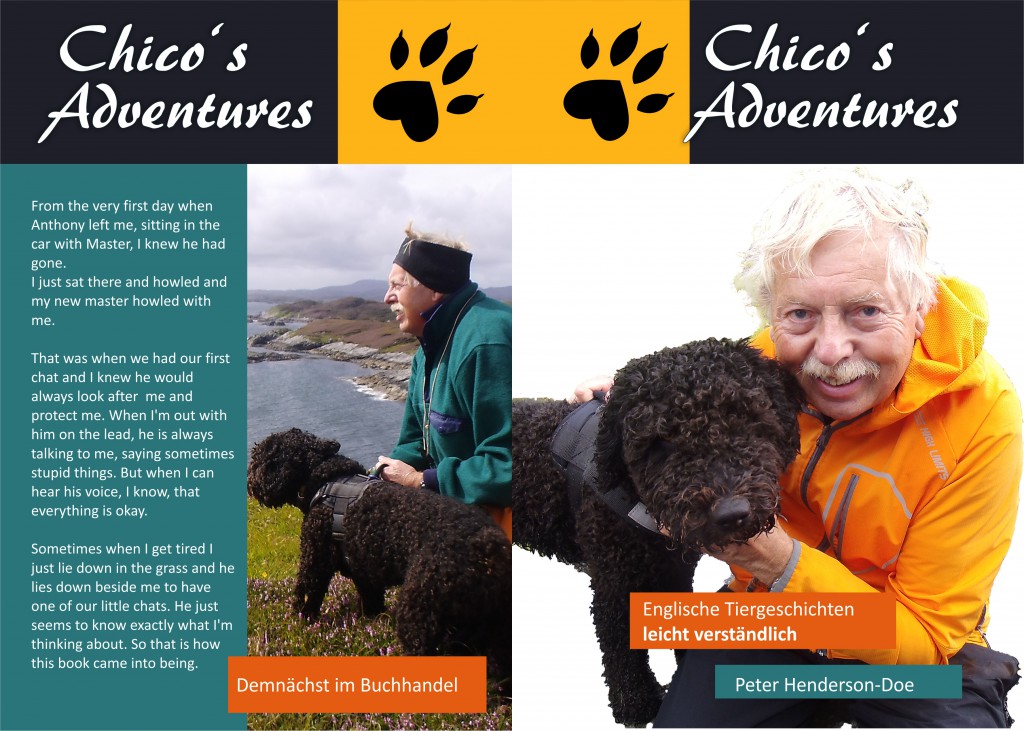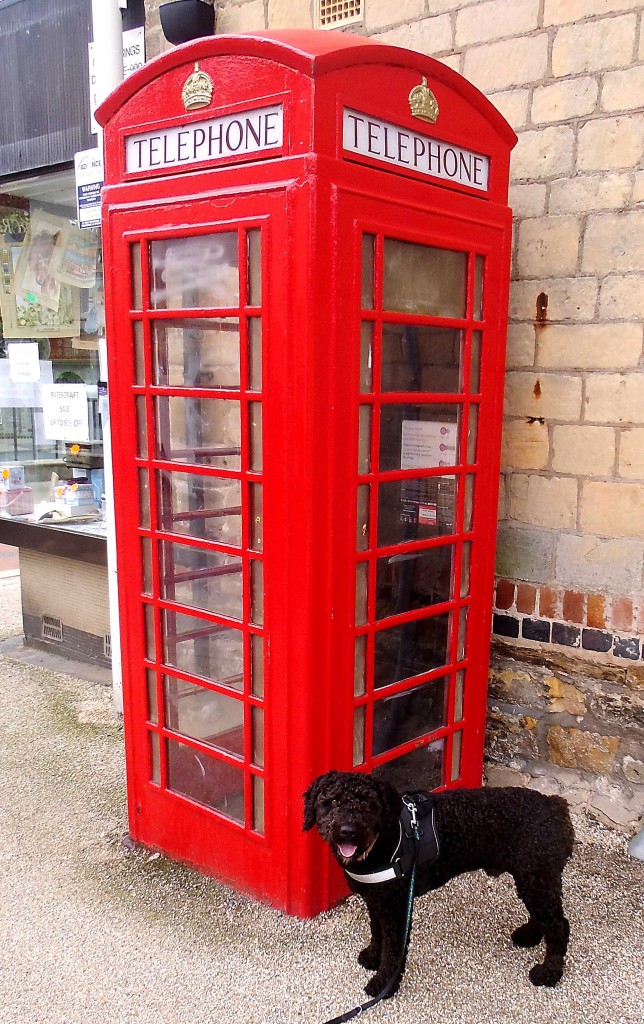 From the very first day when Anthony left me, sitting in the car with Master, I knew he had gone.
I just sat there and howled and howled. I was so unhappy. Master did nothing, he just sat there, too.
Then suddenly, he started to howl with me and for a long time we both howled together.
That was when we had our first chat and I knew he would always look after  me and protect me. When I'm out with him on the lead, he is always talking to me, saying sometimes stupid things. But when I can hear his voice, I know, that everything is okay.
Sometimes when I get tired I just lie down in the grass and he lies down beside me to have one of our little chats. He just seems to know exactly what I'm thinking about. So that is how this book came into being.Of course, I can't hold a pencil in my paw, so master had written it down for me.
This is an unusual, but true story about my life and my dreams.
Chico
Sit down, relax and join Chico in his everyday, carefree canine world.
In Chico's world everything is still okay. He doesn't watch TV.
So he doesn't experience the Struggles for Power, the Greed of
Big Business', the Violence and the unnecessary Killing.
If Chico meets a friendly stranger, he knows and feels at once
if this person likes dogs. He will spend some time with them
and when leaving say goodbye in the proper fashion, by giving
his paw. It doesn't worry him at all, what this stranger's Race,
Religion or Sexual Preference is, or how they are dressed.
Chico's Foot Print: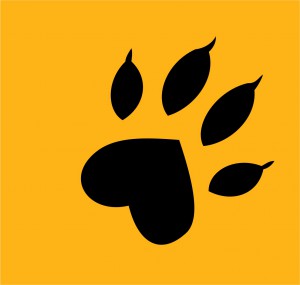 You may have noticed that the pad in the middle of Chico's paw print has the shape of a heart. This is no co-incidence.
Chico always  has his heart in the right place and this logohas been specially designed for him.
Warning:
This book is not for you if you are not an animal person.
In order to enjoy this book it is important that the reader has an affiliation and affection for animals.
Chico's Adventures is not an inexpensive book, but it is, in it's way a unique book.
How to read this book:
This is not the sort of book one reads from cover to cover.
Of course, you can. But it is better to start at the beginning
to find out who Chico is, then select a chapter or two at random.
Curl up on your sofa with a  cup of tea or even a
single malt, with your own canine friend nearby,
then take your time reading it and let it slowly
sink in.
Produktinformation
Taschenbuch: 130 Seiten
Verlag: Independently published (5. März 2020)
Sprache: Englisch
ISBN-13: 979-8621674113
Größe und/oder Gewicht: 15,2 x 0,8 x 22,9 cm